Meet Dr. Grace Hannawi-Tadros
---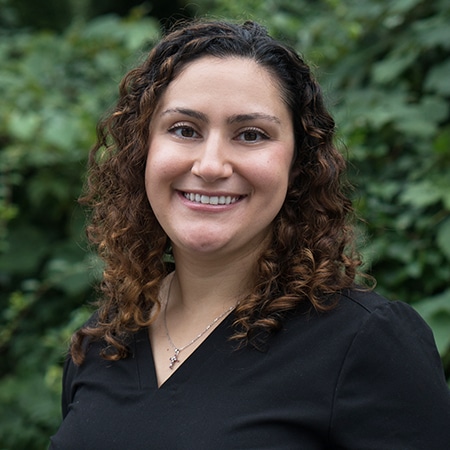 ---
Dr. Hannawi-Tadros graduated cum laude from the Boston University Henry M. Goldman School of Dental Medicine in 2017. After graduation, she joined Attleboro Family Dental Care and has been serving our patients well ever since. Patients love that Dr. Hannawi-Tadros has the ability to lighten the mood, be silly, and make their dental work a lot easier than they anticipated.
Of course, growing up around dentistry piqued Dr. Hannawi-Tadros' interest in the field, but she didn't discover her true passion until she began dental school: working with pediatric patients. These little ones are often misunderstood and require more patience than their adult counterparts. Dr. Hannawi-Tadros has the ability to make our youngest patients feel safe, be heard, and really enjoy the dentist office!
Dr. Hannawi-Tadros is the proud recipient of the American Association of Women Dentists: Women in Dentistry Award. She is also a Patient Advocate, advocating on behalf of patients with lawmakers for improved patient rights and experiences in the dental clinic. The best part of her job is seeing patients on a regular basis and seeing their improved oral health from dental cleaning to dental cleaning.
When Dr. Hannawi-Tadros has free time, she loves to go hiking (when the weather cooperates), kickboxing, and attempting DIY crafts.