Restorative & Cosmetic Dentistry for Children in Attleboro
---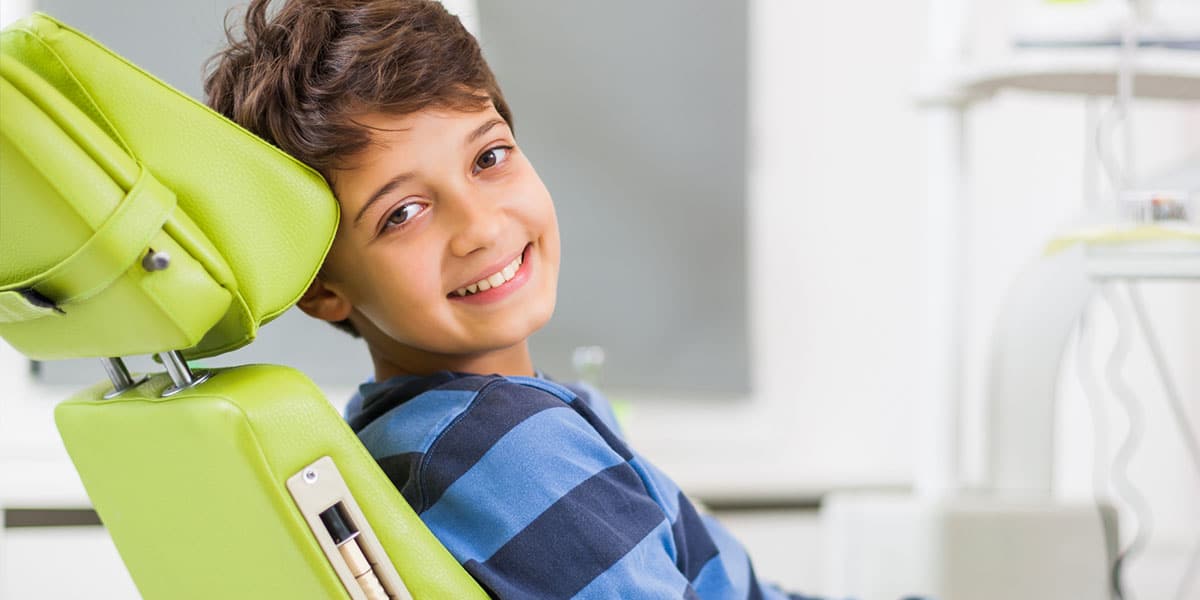 ---
Attleboro Pediatric Dentistry provides restorative and cosmetic dentistry for children in Attleboro, Massachusetts. Call 508-409-6160 or contact us today to learn more and schedule an appointment. 
What Is Restorative and Cosmetic Dentistry?
---
Restorative dentistry refers to procedures that restore the health and function of the teeth. Cosmetic dentistry refers to treatments and procedures that improve the appearance of the teeth. Restorative and cosmetic dentistry often work together as many dental procedures that make teeth healthier also improve the appearance of the teeth.
---
Benefits of Restorative and Cosmetic Dentistry
---
Restorative and cosmetic dentistry have many benefits for children: 
Improved dental health.

Restorative dentistry improves dental health by repairing damage to the teeth from decay or injury. In many cases restorative procedures can save a tooth so it can stay in place. 
Restored chewing capabilities.

When decayed or damaged teeth are treated, it improves chewing capabilities. 
Natural smile.

Cosmetic treatments and procedures can improve the appearance of the teeth for a more natural smile. 
Prevents the need for further treatment.

When a cavity is discovered early and filled, it may prevent the need for more complex treatment in the future, such as a root canal.
Procedures Offered
---
We provide the following cosmetic and restorative dentistry procedures:
Composite (White) Fillings
---
We fill cavities with composite material that matches the color of the existing tooth. Composite restorations can last forever and look natural.
---
Tooth-colored composite material can be used to reshape teeth that are chipped or misshapen.
---
Stained or discolored teeth can be whitened with our safe and effective whitening treatment.
Pulp Treatment (Pulpotomy/Pulpectomy/Baby Root Canal)
---
A tooth that is infected or at risk for infection can be treated with a root canal. The dental pulp is removed from the inside of the tooth and replaced with a filler material that is resistant to infection. The tooth may need a crown after pulp treatment.
---
A dental crown is a tooth-shaped cover placed over a tooth with extensive decay or damage. The enamel is reduced to make room for the crown, which is permanently bonded over the existing tooth to preserve the root. We offer white zirconia crowns that are strong and look natural.
---
Teeth may need to be extracted for a variety of reasons from extensive decay to orthodontic purposes.
Why Choose Attleboro Pediatric Dentistry?
---
We understand that restorative procedures can be intimidating for children, and we are patient and compassionate. We also offer sedation options to help children feel more calm and relaxed for dental procedures. Our goal is to restore the patient's dental health in the least stressful way possible. 
Our diagnostic technology allows us to detect dental problems in the earliest stages so that we can provide the necessary treatment to save the tooth and prevent further problems. Our technology also includes ultra-quiet, minimally invasive dental tools that make restorative procedures more comfortable for children. 
We believe that children should feel confident about their smile, which is why we provide cosmetic treatments and procedures such as teeth whitening and cosmetic bonding. A child's smile should look just as healthy as it is.
Frequently Asked Questions About Restorative and Cosmetic Dentistry
---
Is teeth whitening safe for children's teeth?
---
Our pediatric teeth whitening treatment is gentle and safe on tooth enamel. It is non-toxic and will not irritate the soft tissues of the mouth. You'll see dramatic results immediately.
Is it worth treating a baby tooth?
---
Even though baby teeth do eventually fall out, it is still important to treat cavities or other damage to the teeth. Baby teeth remain in the mouth for years before they are shed, allowing children to chew food effectively and develop proper speech. Leaving a damaged tooth untreated can lead to discomfort and extracting it before it is ready can be problematic.
Can crowns be placed on baby teeth?
---
A baby tooth that has sustained too much damage for a filling can be restored with a crown. Dental crowns are protective covers placed over teeth to protect the natural root. We provide white zirconia crowns that are strong and look natural. When the tooth is naturally shed, the crown will come with it. 
How long does a root canal take for a child?
---
A root canal is a relatively simple procedure. It typically takes around 30 minutes to complete, or up to an hour in some cases. The length of the procedure depends on the size of the tooth, the complexity of the root structure, and where it is located in the mouth.
Is cosmetic bonding permanent?
---
When a tooth is reshaped with composite material it can last for the rest of their life in many cases. If the bonded portion of the tooth separates from the tooth or there is new damage to the tooth, a crown may need to be placed over the tooth for a longer lasting treatment.
Contact Us
---
---