Special Needs Dentistry in Attleboro, MA
---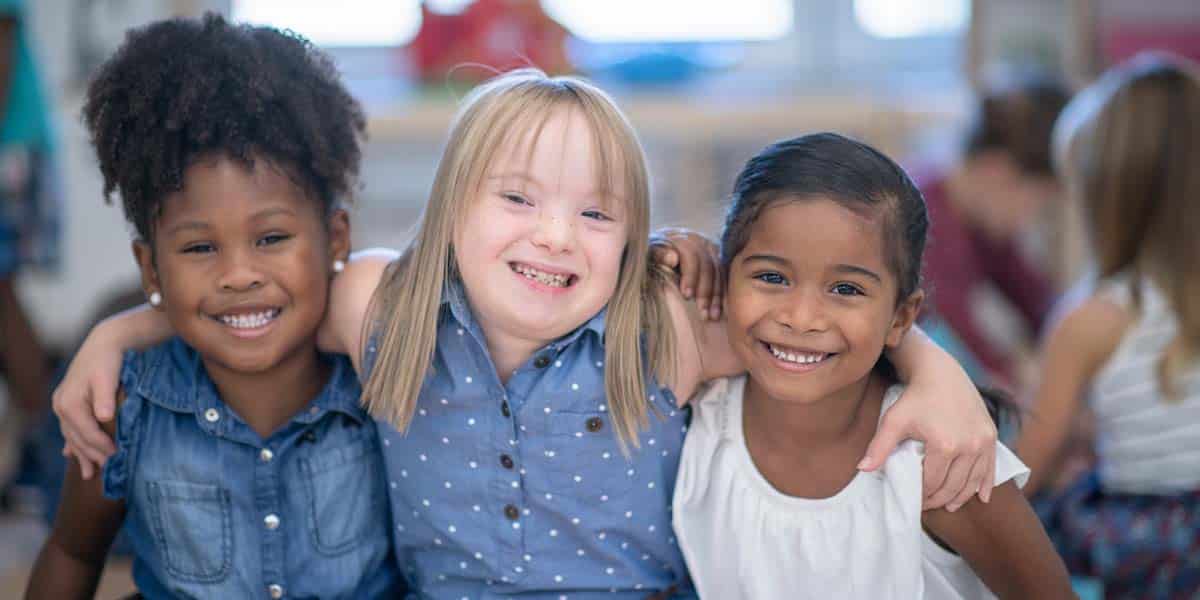 ---
Attleboro Pediatric Dentistry provides special needs dentistry in Attleboro, Massachusetts. Call 508-409-6160 or contact us today to learn more and schedule an appointment.
What Is Special Needs Dentistry?
Special needs dentistry refers to dental care that is specifically designed to meet the needs of patients with physical, mental, or emotional disabilities. Conditions may include autism, cerebral palsy, downs syndrome, bipolar, ADHD, and more. Adaptable equipment and technology combined with our experience working with children with special needs allows us to treat patients with a wide range of medical conditions. 
Benefits of Special Needs Dentistry
Special needs dentistry offers many benefits for patients and their families, including: 
A comfortable experience for patients.

Special needs dentistry provides the necessary environment that a patient requires to receive dental care. From adaptable equipment to accessible facilities, children are more comfortable when their physical and emotional needs are being adequately met. Some children may need to see the same dentist and dental hygienist at every visit to feel safe. We work to accommodate our patients in whatever ways necessary. 
Reduced stress for parents and families.

When children with special needs are able to get the dental care they need comfortably, it reduces the stress on the parents or caregivers. 
Patients can get the dental care they need.

The ultimate goal of special needs dentistry is to deliver quality dental care that patients require for optimal dental and oral health. 
Services Offered
We provide the following services that can help patients with special needs to comfortably receive the dental care they need:
Sedation dentistry.

We offer sedation options that can help children relax during routine dental cleanings as well as more in-depth dental procedures. Our sedation options include nitrous oxide, IV sedation, and general anesthesia. 
Technology.

Our dental tools and equipment are the latest technology, providing a more comfortable experience for patients. Laser dentistry can sometimes provide a needle-free experience. Ultra-quiet and minimal vibration tools reduce sensory stimulation.
Longer appointments.

We can schedule a longer appointment time for patients with special needs so that they won't feel rushed and will have ample time to get the care they need.
Why Choose Attleboro Pediatric Dentistry?
---
We specialize in special needs dentistry for children. Our dentist and staff have the necessary training and experience to work with children who are exceptional in one or more ways. Up to 25% of our patient base is made up of children who have special needs of some kind. Special needs dentistry is a frequent part of our daily practice.
Our office is equipped with technology and accommodations that improve the comfort and quality of care for patients with special needs. If there is something your child needs that we don't have available, please let us know and we will do our best to acquire it.
At Attleboro Pediatric Dentistry we understand the unique challenges that come with dental care for exceptional children. We take the time to talk with parents and patients, getting to know you and listening to your needs in order to provide the highest quality dental care possible.
Frequently Asked Questions About Special Needs Dentistry
Can my child receive dental care in their own wheelchair?
In many cases a child who uses a wheelchair for mobility can remain in their own wheelchair while receiving dental care. We understand that transferring from a wheelchair to the dental chair can be challenging and that patients may feel more comfortable in their own chair.
What can you do if my child refuses necessary dental care?
If receiving dental care would be too emotionally traumatic for your child, sedation may be the best option to allow them to get the care they need without the stress. There are degrees of sedation from nitrous oxide (minimal) to general anesthesia (deep sedation). We can determine the best sedation option for the type of procedure and the child's needs.
What unique dental challenges do children with special needs face?
Children with special needs are more likely to develop plaque on their teeth that can lead to tooth decay in many cases. This is because brushing and flossing can be more challenging in certain situations and because some conditions increase or decrease saliva production.
How often should children with special needs have dental appointments?
We recommend that most children have dental appointments for teeth cleaning and oral examinations every 6 months. This is also true for children with special needs, but in some cases more frequent appointments may be recommended to keep the teeth and mouth clean and healthy.
Is sedation dentistry covered by insurance for children with special needs?
Sedation dentistry is not typically covered by insurance for most patients. However, patients with specific medical needs that would prevent them from getting the dental care they need without sedation, may be able to get it approved by their insurance provider.
Contact Us
---
---